Awards & Achievements
Excellence Is a Company Standard
At Timo's, we're committed to providing the best services, products and care to residents across Southern California. In the HVAC industry, this high-quality service doesn't go unnoticed. For this reason, our company has received both industry recognition and prestigious company awards:
Despite our pride in these hard-earned accolades, industry recognition isn't what defines our company's success. Our customers' satisfaction does. We're proud to say we've received over 500+ A-rated online reviews!
A+ Better Business Bureau Rated
Timo's Air Conditioning & Heating is proud to be A+ rated by the Better Business Bureau. Our Better Business Bureau rating represents our commitment to integrity, service excellence and product quality. When you trust Timo's Air with your heating and cooling needs, you can expect industry–best support for new system installations, HVAC repairs, home energy evaluations and high-efficiency retrofits.
We're proud to say that Timo's has been featured on:
Fox Business
Amazon Home Services
JC Penney Home Services
HVACR Business
HGTV
… And more!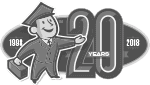 Customer Reviews
The Reviews Are in!
Word is getting around about our expert service and personalized care.