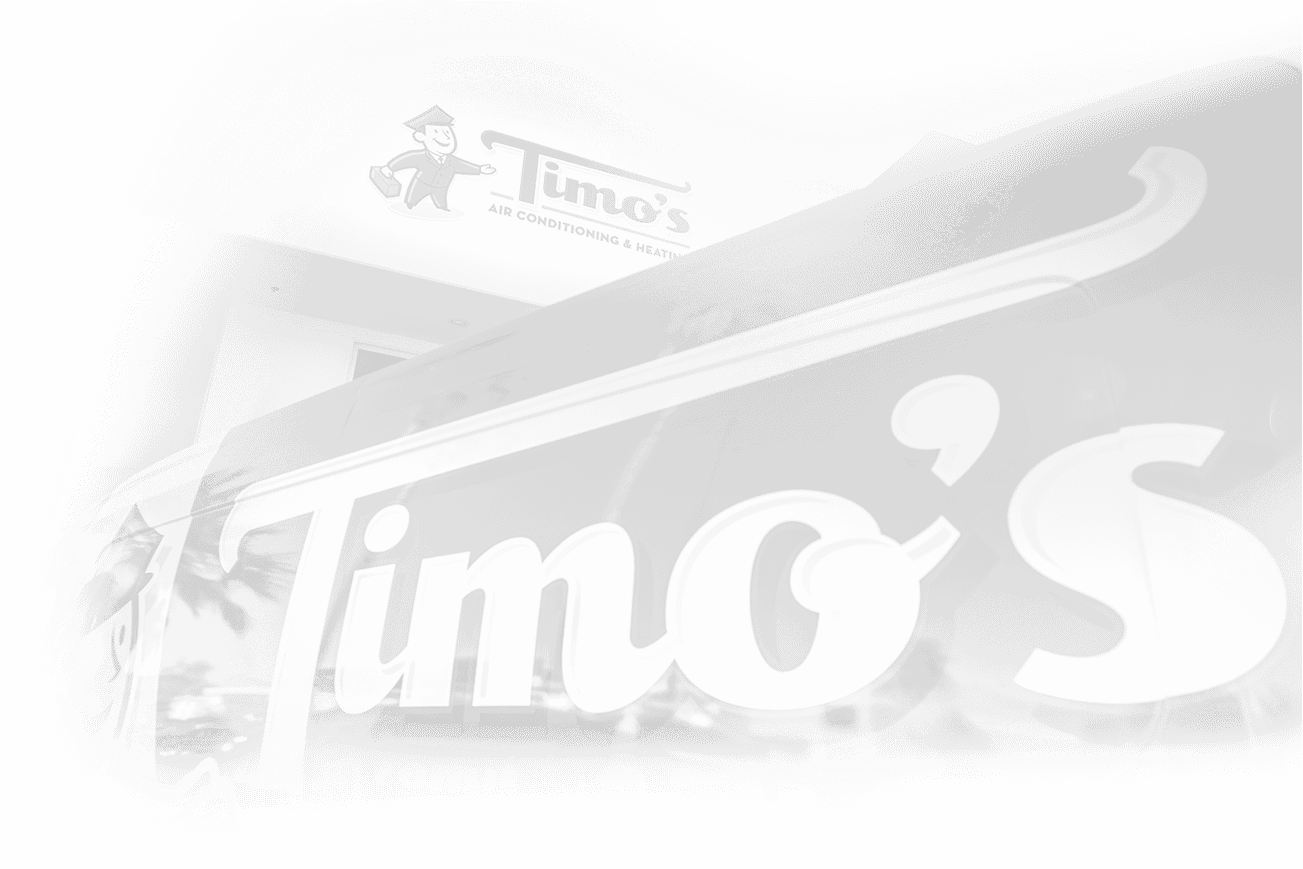 Timo's Advantage Plan Membership
It costs less to maintain equipment than to repair it, yet 90 percent of breakdowns are caused by a lack of TLC! We created Timo's Advantage Plan because we're committed to ending system neglect. This preventive maintenance agreement makes it easier and more affordable to give your HVAC unit the care it needs to run reliably, safely and affordably.
The Protection You Need at a Price You Can Afford
At Timo's Air Conditioning & Heating, your comfort and peace of mind are our priorities. Timo's Advantage Plan is designed to safeguard your HVAC system, lower costly repair risks, reduce your utility bills and preserve your family's health, comfort and safety.
Why Is Joining… Advantageous?
By entrusting Timo's with your HVAC system maintenance, you're protecting your heating and cooling investment and your family's wellbeing. Plus, as a Timo's Advantage Plan member, you receive many valuable benefits, including:
Significant Energy Savings
Low-efficiency HVAC systems drain your wallet without improving indoor climate. With Timo's scheduled system inspections, you'll enjoy lower utility bills, improved energy efficiency and optimal heating and cooling.
Priority Service
Timo's Advantage Plan members receive fast, priority scheduling for repair and installation calls. While membership does not cover the cost of "as-needed" service work, it provides members with special price breaks.
Exclusive Member Discounts
In addition to preserving the performance and safety of your HVAC system, Timo's Advantage Plan members save 20 percent on all repairs, 50 percent on diagnostic fees and a discounted rate for multiple-system maintenance agreements.
Schedule Reminders
Timo's Advantage Plan membership makes it easy to schedule your regular maintenance checkup. We'll call to remind you when it's time for your visit and we'll work our technicians' arrival around your busy schedule.
Prolong the Life Expectancy of the Equipment
While the Timo's Advantage Plan is designed to maximize the efficiency of your home comfort system, it also allows expert technicians to pinpoint potential concerns before they turn into major repairs, potentially saving you thousands of dollars.
Cleaner, Healthier Air
With state-of-the-art technology and scheduled inspections, Timo's is able to ensure that you're breathing fresh, clean air and touching germ-free surfaces year-round. From air filtration to air purification, Timo's is equipped to improve your indoor air quality.
What Can You Expect With Your Membership?
Timo's Advantage Plan is designed to make it easier for you—and your budget—to keep your HVAC unit in tip-top shape.
Semi-Annual Maintenance
$189/year
This is a semi-annual maintenance program that is ideal for frequent HVAC users or for those suffering from allergies, asthma or respiratory problems.
Timo's professionals will inspect your unit twice each year to perform vital preventive maintenance tasks. This includes:
System Testing & Safety Check
We'll log all operating temperatures and conduct a thorough safety inspection of every portion of your HVAC system to ensure it's operating like it should—safely and efficiently.
Filter Changes
Clogged or dirty air filters are a leading cause of heating and cooling system problems. A dust- and debris-filled filter restricts airflow, forcing your unit to use more energy and effort to heat or cool your space. During a tune-up, we make it a priority to change or clean your system's air filters to optimize its airflow and improve its efficiency.
Full Mechanical Inspection & Cleaning
We perform a full mechanical inspection of your unit. This includes checking oil and refrigerant levels, looking for leaks and thoroughly inspecting your system for aging or problematic parts. We'll also provide a thorough cleaning of your unit, including its condensate pans, drain lines and plumbing outlets.
Lubrication of Moving Parts
After HVAC equipment is cleaned and inspected, Timo's technicians lubricate motors and bearings, closely adhering to manufacturer's product and frequency recommendations.
Your Timo's Advantage Plan Membership Includes The Following Benefits:
*If you decide not to take advantage of this benefit, the Precision Tune-up and Professional Cleaning has no monetary value. Limited to 1 Tune-Up and Professional Cleaning per 6-month season. Benefit must be redeemed before the end of each applicable season (summer and winter).
** Standard service charges apply.
*** $69 diagnostic fee will be applied if no repair is completed or repair is under $250.
**** Warranty excludes compressors, heat exchangers, coils, TXV (thermostatic expansion valve), and refrigerant leaks. No monetary value.

These benefits are not for resale and are not redeemable for cash. Any unused portion of these benefits is not refundable. We will attempt to contact you via e-mail, mail or telephone to schedule your free maintenance or you can contact us directly anytime to schedule your appointment. Discount benefits received prior to the end of the first six months of membership may be subject to charge-back in the event of membership cancellation.
Customer Reviews
The Reviews Are in!
Word is getting around about our expert service and personalized care.
10% off all repairs
For all online customers.
Not valid with any other offer, must be presented at time of service, excludes Timo's preferred customer maintenance plans.