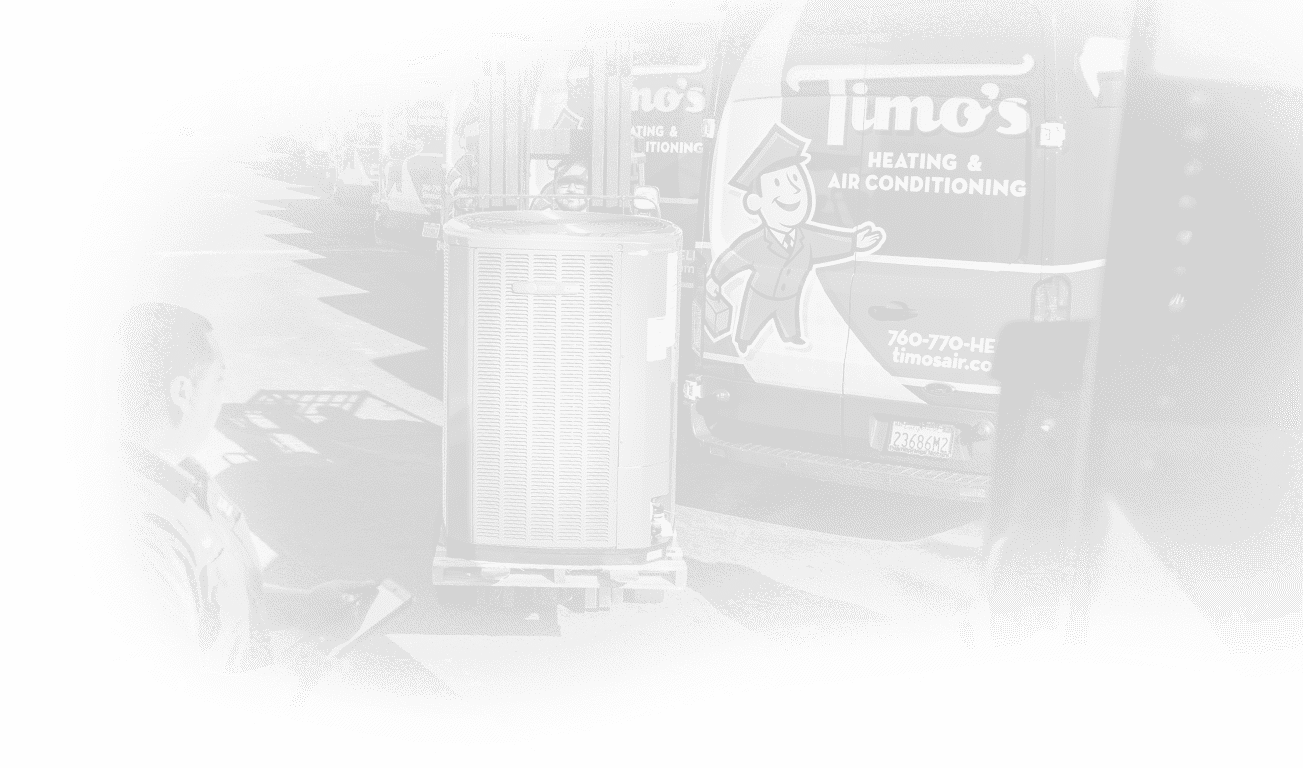 Mini-Split System Services in Palm Springs & Palm Desert, CA
Whether you're looking to cool an added space in your home or trying to gain greater control of your overall comfort, a ductless mini-split system from Timo's is a smart choice. Because of the intense heat and high cooling demands in our area, a mini-split system is probably not the best option for cooling your entire home. However, this system is ideal for cooling rooms or other targeted areas without ductwork and for enhancing your cooling efforts. A mini-split system gives you more control, reduces energy waste and can lead to serious savings.
Choose Energy-Efficient Climate Control for Your Home
Ideal for home remodels, ductless HVAC systems and zone comfort, mini-split systems are a high-efficiency way to cool and heat your Southern California home.
At Timo's, our NATE-certified technicians are experts in the installation, repair and seasonal maintenance of mini-split systems. While your initial system investment is more than a traditional furnace or AC system, rest assured that you'll reap the rewards through significant energy savings, healthier indoor air quality, boosted comfort and more!
Make the Switch to a Mini-Split
When you choose our powerful and cost-efficient mini-split systems, you gain more control over your comfort. That's because, rather than cooling or heating your entire home, this unit's ductless nature gives you the flexibility to provide comfort only where you need it in your home, foregoing unoccupied rooms. This unit's design significantly reduces your home's energy waste, resulting in serious energy bill savings every month for years to come.
The benefits don't stop there. Choosing a mini-split secures a healthier indoor environment. Because of this system's ductless nature, conditioned or heated air doesn't have to pass through air ducts before it enters your living space. This means it doesn't collect the dust, allergens and other harmful airborne particles that cling to the inside of air ducts with a traditional HVAC system. This gunk eventually blows out of the air ducts and makes its way into your living space.
Schedule Mini-Split Service in Palm Springs & Surrounding Southern California Areas
Mini-splits are quickly becoming a favorite heating and cooling solution among California homeowners.
If you believe a ductless mini-split is right for you, turn to Timo's. We provide a comprehensive menu of mini-split services, including mini-split system installations, retrofits, emergency repairs, safety inspections and more!
To schedule a consultation, request a repair or speak with a Timo's team member, contact us online or call 760.475.9542 today!
Customer Reviews
The Reviews Are in!
Word is getting around about our expert service and personalized care.