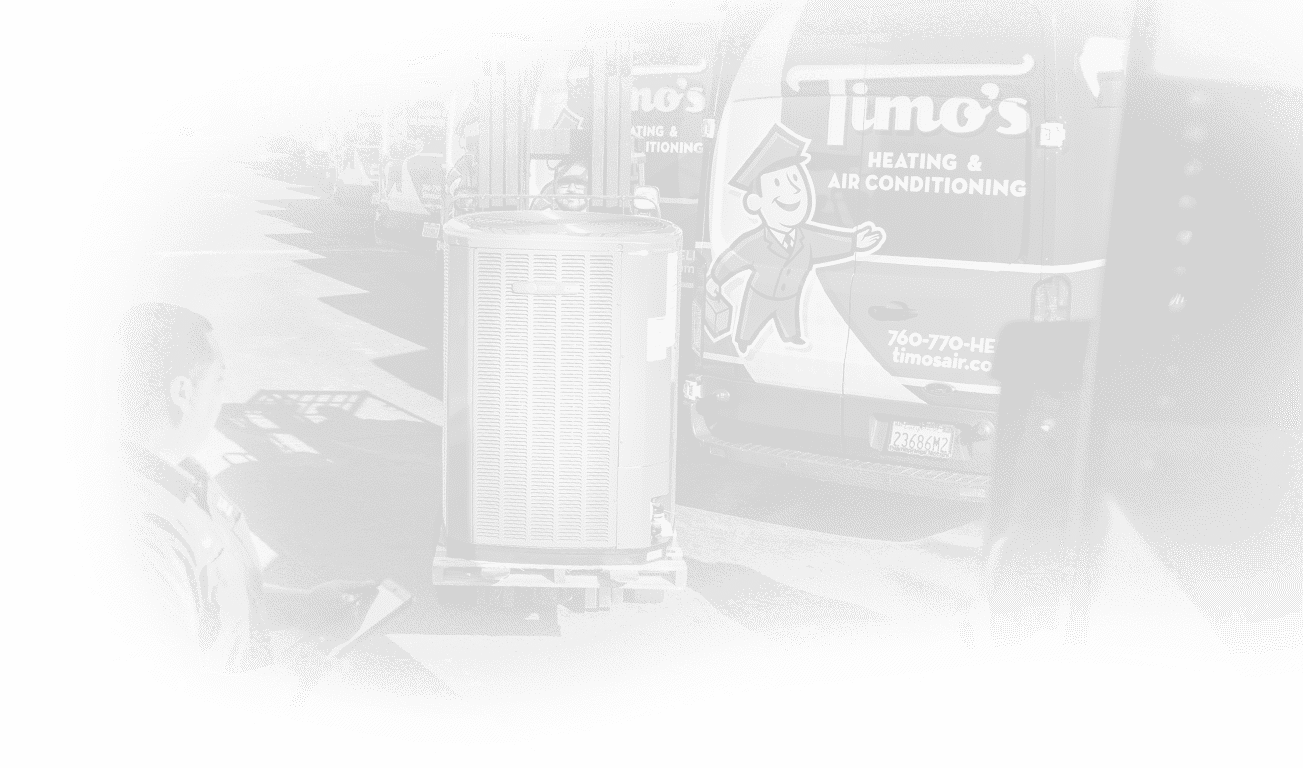 Ducting Systems
Your home's ducting system works hand-in-hand with your HVAC unit. Heated or cooled air uses your ductwork to enter and circulate through your home. Your ducts play a major role in keeping your home operating comfortably, safely, efficiently and affordably. From repairs to installations to cleaning, Timo's offers all of the services you need to keep your ductwork at its best.
Keep Those Ducts in a Row
It's important you keep your ductwork in prime condition, making sure it's clean, well insulated and free of leaks, cracks or other signs of trouble.
Unfortunately, many homeowners have leaky, inefficient ducts, which force your HVAC system to work longer and harder to get your home to the optimum temperature. Not only does this waste money and energy, it makes your home uncomfortable.
Our team at Timo's is here to help. We offer all of the ducting system services you need to keep your home operating at its best—helping you save money, improve your comfort and protect your family's health.
Repair or Replace?
It's crucial to keep your ductwork in tip-top shape. Old or worn out ductwork can create serious problems, including inconsistent temperatures throughout your house, unhealthy indoor air quality and poor energy efficiency. Plus, leaks, holes, cracks or poorly connected ducts may lead to 20 to 30 percent of the air that moves through them being lost.
Failing to repair, replace or seal your ductwork forces your HVAC unit to work harder than it should. This causes your energy bills to skyrocket and takes years off of your system's lifespan. It also allows pollen, dust and other harmful pollutants to make their way into your house and wreak havoc.
Don't Forget About Air Duct Cleaning
While most of us consider our home to be a place of safety, the U.S. Environmental Protection Agency reports that indoor air is two to five times (and up to 100 times) more polluted than outdoor air.
To address IAQ problems, Timo's begins with air duct cleaning. Carefully removing contaminants like pollen, mold, bacteria, pet dander and dust, our duct cleaning service helps with the management of allergies, asthma and other respiratory conditions.
Duct cleaning benefits individuals of all ages and health conditions, but it is especially important when:
Homeowners smoke indoors.
Families suffer from chronic respiratory conditions.
Homes are infested by vermin or pests.
There is visible dust & debris emitted from vents.
Musty odors are present in your home.
Water damage impacts your home.
For your peace of mind, Timo's is trained in the latest duct cleaning and sanitation procedures. Making indoor air quality recommendations that meet your comfort and health requirements, our NATE-certified technicians are friendly, reliable and happy to help.
Trust Our Pros with Your Ductwork Needs
When you need your ductwork repaired, replaced or sealed, Timo's is here to help. Our NATE-certified technicians will use their expertise to help you decipher which of our ducting services is the wisest strategy for you and your budget.
To schedule a ducting service or to inquire about the benefits of duct cleaning, submit a request online or call 760.475.9542 today!
Energy Efficiency
Stop Draining Your Wallet!
Learn how much you can save by upgrading to a more energy-efficient home today!

Customer Reviews
The Reviews Are in!
Word is getting around about our expert service and personalized care.