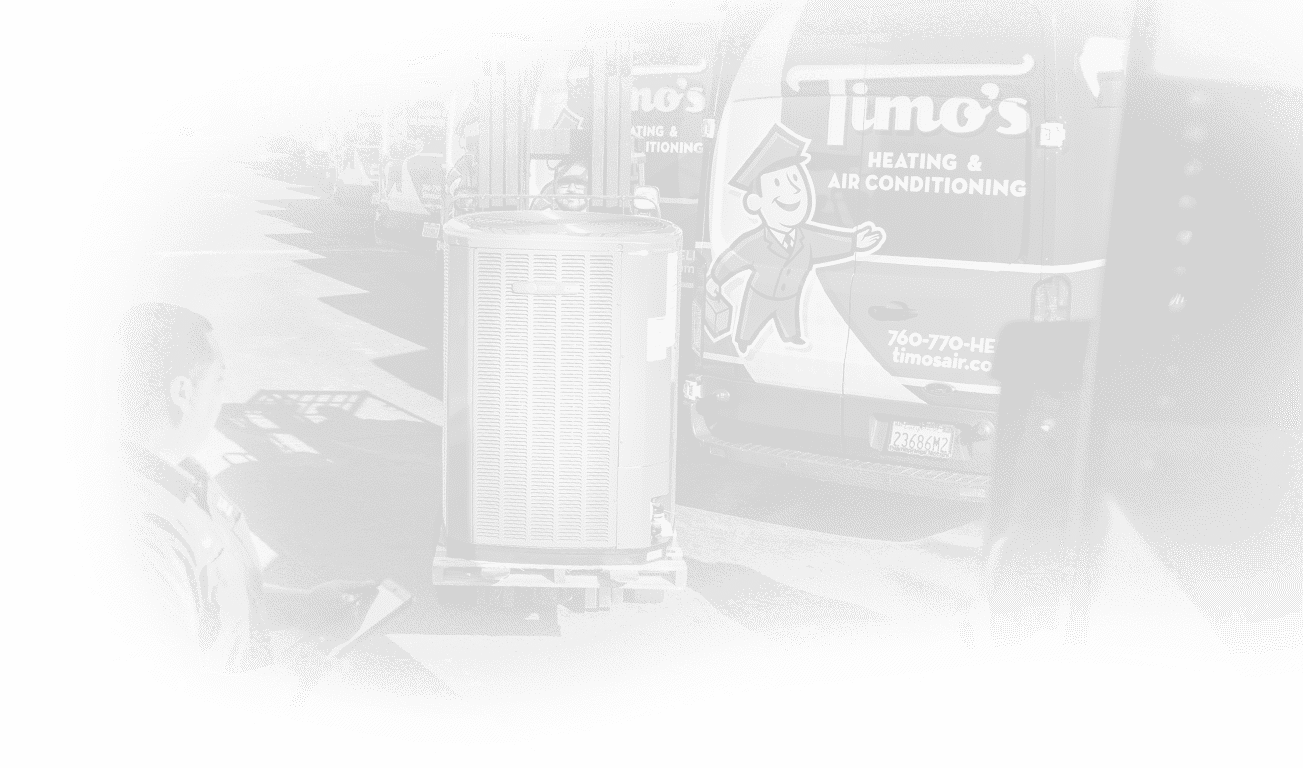 Smart Thermostats in Southern California
Gain total control over your home by installing a smart thermostat from Timo's. This high-tech device allows you to adjust your home's temperature—from anywhere at anytime—for comfort that better fits your schedule and your budget.
Approach Home Comfort Wisely
Are you executing the smartest strategy for keeping your home comfortable?
For years, our team has encouraged homeowners across Southern California to take charge of their indoor climate and energy savings by utilizing a programmable thermostat. Now, it's time for you to take our advice.
Programmable thermostats are revolutionizing home comfort. This device allows scheduled climate control that's tailored to your schedule and lifestyle. Even more, when properly installed and utilized, this smart device results in superior comfort and month-to-month utility savings. In fact, according to the Department of Energy, homeowners can save as much as 10 percent a year on their heating and cooling bills by upgrading to a smart thermostat.
Programmed for Effortless Comfort & Savings
Smart thermostats are designed to cool and heat your home based on your schedule, tailoring your indoor temperature to suit your lifestyle. Plus, with this device, as long as you have access to a phone, tablet or computer, you have control over your indoor climate, from anywhere at any time. This, in turn, enhances your comfort and energy savings.
Plus, these high-tech thermostats provide convenience, insight and control. This thermostat learns your temperature preferences and your schedule. Then, depending on whether you're asleep, home or away, it automatically adjusts to the most energy- and cost-efficient temperature. It also tracks and reports equipment use and temperature data for you, allowing you to analyze the energy efficiency of your home.
Make the Move to a More Connected Home
Personalized comfort is a major advantage of programmable thermostats. At Timo's, we further enhance the individualization of these devices by carrying a wide range of thermostats—including the latest in technology from manufacturers like Honeywell and Nest. This, in turn, certifies that we offer a thermostat that will suit your budget and comfort requirements.
Our thermostat and zone system services include:
Digital thermostats
Room-by-room zone systems
Remote temperature management
Smart thermostats
Manual/non-programmable thermostats
To discuss thermostat and zone system options or to make an appointment with our NATE-certified installers of programmable and "smart" thermostats, call 760.475.9542 today, or fill out our brief contact form.
Energy Efficiency
Stop Draining Your Wallet!
Learn how much you can save by upgrading to a more energy-efficient home today!

10% off all repairs
For all online customers.
Not valid with any other offer, must be presented at time of service, excludes Timo's preferred customer maintenance plans.